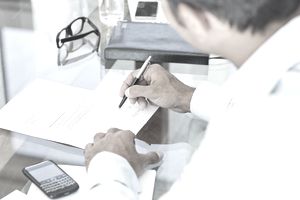 Do you need to a write a letter for business, professional, or employment purposes? The content and format of the letter you write will depend on the circumstances. You may need to write a letter or email message to apply for a job or to contact a client. Or perhaps you need to send an appreciation letter, a business announcement, or a resignation or retirement letter.
Read below to see a list of types of letters, as well as examples of each.
Also, review a list of elements to include in any business letter or email.
What to Include in a Business Letter or Email
​In some instances, what you include, how you write the correspondence, and the format of the letter will vary. However, a basic professional letter will include the following:
How to Use Letter Examples
It is a good idea to review letter and email examples before writing your own. Examples allow you to see what kind of content you should include in your letter. They can also help you with the layout and format of your letter.
While examples, templates, and guidelines are a great starting point to your letter, you should always be flexible. Do be sure to take the time to personalize your letter, note, or email message so it reflects the specific reason why you are writing.
Types of Letters With Samples
Review this list of a variety of different types of letters and email messages with examples of each, including appreciation letters, cover letters, job application letters, employee letters, reference and referral letters, thank you letters, and more letter examples and templates.
Use the samples as a starting point for your own letters, then customize your letters so they fit your personal and professional circumstances and reasons for writing. Here's a list of letters with many examples and templates for each type of letter.
Business Letters
Employee Letters
Informational Letters
Job Applicant Letters From an Employer
Job Interview Letters for Job Seekers
Job Offer Letters
Job Search and Networking Letters
Recommendation and Referral Letters
Resignation and Retirement Letters
Thank You, Appreciation, and Congratulation Letters
Review these guidelines for writing letters and email messages that will get read before you start your letter.