What Is a US Exchange Visitor (J) Visa?
This visa limits how long you can stay in the United States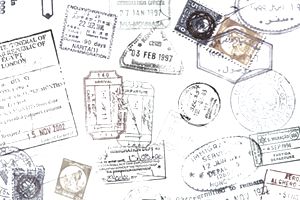 Immigration is a hot-button topic, and more attention is being paid to the different kinds of Visas available to citizens of countries other than the United States. One of the most common forms is the US Exchange Visitor (J) Visa. US Exchange Visitor (J) non-immigrant visas are for individuals approved to participate in work and study-based exchange visitor programs. The J-1 visa enables foreign nationals to visit the United States to experience life in the US, with the intention to return to their home countries with an appreciation of other cultures, languages and ways of life.
Here's information on Exchange Visitor visas including how to find a sponsoring organization and how to apply for a J-1 visa.
If approved, recipients of a J-1 visa can remain in the US for the duration of their program, plus may arrive 30 days prior and department 30 days after the program ends. Anytime before or after those guidelines is considered a violation of the visa terms.
J-1 Visa Programs
J-1 visa programs are available for several categories of workers including:
Alien Physicians
Au Pairs
Camp Counselors
Government Visitors
Interns
International Visitors
Professor and Research Scholars
Short-Term Scholars
Specialists
Students, College/University
Students, Secondary School
Summer Work Travel
Teachers
Trainees
Applying for a J-1 Visa
The application process is rigorous and can be time-consuming. In order to apply for a J visa you must first apply, meet the requirements and be accepted to an exchange visitor program through a designated sponsor organization.
A list of sponsoring organizations is available online and applicants need to contact the sponsors directly to take part in one of the exchange programs. Once you have been accepted by a sponsor, the organization will assist with the visa application process. Prospective exchange visitors apply for the J-1 visa at the U.S. embassy or consulate in their home country using the Form DS-2019 issued to them by their designated sponsor.
If you live and work in the United States during the exchange, you will need to show your visa to employers to ensure you can work in America legally. Your visa should be on you at all times to avoid any misunderstandings or issues with immigration. 
The US Exchange Visitor (J) visa is an opportunity for outside citizens to enter the United States for an enriching learning experience. Workers who have gone through the exchange program are highly sought after by employers for the perspective and education they received overseas.