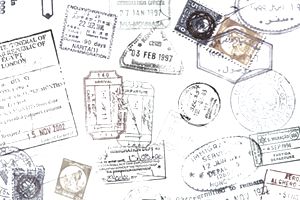 H-2A visas enable foreign workers to enter the United States for seasonal, or temporary, agricultural work, in the case that there is a shortage of domestic workers.
H2-A Seasonal or Temporary Agricultural Work Visas
This type of work visa is obtained by employers for the individuals who will be working in the United States. Before seeking H2-A visas for foreign workers, employers must actively recruit American workers and agree to give preference to American workers over foreign workers.​
When an H2-A visa is obtained, it is valid for 364 days. Foreign workers employed under H2-A visas are mandated by law to receive the same workers' rights as American workers, including workers' compensation insurance, fair pay, housing, and transportation.
H-2A Visa Requirements
In order to obtain an H2-A visa, an employer must ensure that:
The job is temporary or seasonal (usually based on agricultural periods)
The usage of H2-A employees will not have a negative effect on the working conditions, including the wages, of United States workers employed in similar fields
He or she can prove they have sought American workers first and that there is not a sufficient number of domestic workers to be employed
The company is appropriately certified by the U.S. Department of Labor with a temporary Labor Certification
The countries eligible for H2-A visas is updated yearly by the Department of Homeland Security and the Department of State.
Many countries from Europe, Central America, and Asia are included. The updates for H-2A visas are valid one year from publication.
Applying for an H-2A Visa
There are three steps necessary to obtain an H2-A visa. The first is petitioning for and receiving a temporary labor certification. After the Labor Certification has been received, the Petitioner must submit an I-129 form as well as the application for the visa by the prospective workers.
After USCIS approves form I-129, H-2A employees outside the US must go directly to a Consulate or embassy to seek admission through a Port of Entry (POE) or with Customs and Border Protection (CBP) if the worker does not require a visa. Refer to the links below for detailed information regarding H2-A visas.
Authorized Period of Stay
USCIS will grant H-2A Visas for any period of time authorized with the temporary labor certification up to one year. H-2A Visas may be extended for additional employment one year at a time, with a maximum 3 year period of stay.
Each extension, however, requires a new temporary labor certification. After holding H-2A status for 3 years, the foreign national must leave and remain outside of the United States for 3 months before applying for readmission under H-2A status. Any previous time spent in any H or L Visas also count toward total H-2A authorization time.
H-2A Dependents
Workers in H-2A status are able to bring their spouses and unmarried children under 21 under H-4 non-immigrant dependent visas. Family members in H-4 status are ineligible for employment in the United States.
DISCLAIMER: The private websites, and the information linked to both on and from this site, are opinion and information.
While I have made every effort to link accurate and complete information, I cannot guarantee it is correct. Please seek legal assistance, or assistance from State, Federal, or International governmental resources to make certain your legal interpretation and decisions are correct. This information is not legal advice and is for guidance only.