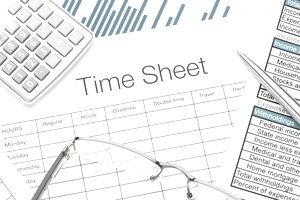 What is a "use or lose it vacation policy"? In general, it means that if you don't use your vacation or leave time by a pre-determined expiration date you lose the accrued time, and you won't be paid for the unused time-off. However, there are state laws, union agreements and contracts that may regulate eligibility for accrued vacation days.
State Law on Vacation Policies
Employers in all states except California, Montana and Nebraska have the right to set a date by which employees must take their accrued vacation.
Employers can stipulate that employees who don't take vacation by this date will forfeit the accumulated time-off.
However, in several states, including Massachusetts and Illinois, statutes indicate that employees must be afforded a reasonable opportunity to take accrued vacation time prior to the deadline for forfeiture.
In California, vacation pay is considered to be another form of wages and as such cannot be taken away from an employee under any "use it or lose it" scenarios.
Union Agreements and Personal Contracts
Union agreements or personal contracts may have stipulations that provide employees with some protections from losing accrued time off.  
Employer Company Policy and Communications
Employers should advise employees about the vacation policies their organization has. "Use it or lose it" policies should be clearly communicated to all workers in employment manuals. Whenever possible, staff should be given a reasonable opportunity to use their time off even when it is not required by state law.
Options for Taking Vacation Time
Employees should make every effort to plan vacation time well in advance to lessen the likelihood that they will not be able to use their time. Make every effort to cover your work if you need to take time off on short notice, or as a deadline for using vacation is approaching.
If an employer requires you to work during a planned vacation period due to unforeseen work demands, try to negotiate with your supervisor for a carry-over of your time or some accommodation and ask them to put it in writing.
Using Your Vacation Leave
If you're not using all your vacation time, you're not alone. A CareerBuilder survey reports that many employees don't use all their vacation time, and about a third of all workers check email or check in with the office while they are on vacation.
33 percent of workers said they won't be taking a vacation this year, down slightly from 35% last year
3 in 10 workers still stay connected with work during vacation
Nearly 1 in 5 (17%) left vacation days unused in 2016
31 percent of surveyed employees check work email while away and 18 percent check in with work
If you're one of the people who always seems to have leftover vacation at the end of the year, be sure to check on your company's policy regarding payment for unused leave time. If you can't use it all, you may be able to get paid for some or all of the time off you don't use up.
Pay for Vacation Time When Your Employment Is Terminated
In many states, employees who terminate employment (or are fired by an employer) are legally entitled to payment for any vacation time which has been accrued prior to any "use it or lose it" cut off dates.
Even if such laws aren't in place in your location, employers may be required to compensate terminated employees for unused vacation if it is indicated by company policy.
Related Articles: How Much Vacation Time Do Employees Get?