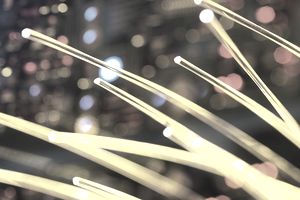 Verizon is a giant telecommunications company, that provides wireless and wired services (through FIOS), in addition to cloud-based services to businesses. As one of the largest wireless service providers in the United States, and one of the very biggest communications technology companies in the world, Verizon employs nearly 200,000 employees. Find out more about the company's history, goals, and leadership.
If you're interested in working for the telecommunications giant, find out information about career opportunities and benefits below.
Verizon Career Opportunities:
You'll find Verizon employment information, including career paths, job search tools, resume posting, and recruiting events on the Verizon Career website. For more updates, you can also follow @Verizon Careers on Twitter, where the company shares job openings and details about company culture and perks.
Verizon offers career paths in the following areas:
Corporate
Finance
Information technology
Marketing
Operations
Research and development
Sales
Technology
From working at a call center to a retail store to developing advertisement campaigns or repairing phone lines, Verizon has career opportunities available in a wide range of jobs.
Verizon Employment Information
Search Verizon Jobs:
Search for jobs by location, job category, or keyword.
Career Options for Military Employees
A military skills matcher helps searchers find positions that match with their military experience, from logistics work in the Army to engineering experience in the Coast Guard. Explore Verizon's Frequently Asked Questions for the military for more information on recruitment options for former members of the military.
As well as the military skills matcher, Verizon has recruitment teams for each of the major branches of the military, and a special section for military spouses as well.
Find out more about Verizon's commitment to providing jobs for veterans, including special events, a resume guide, and a talent network devoted to the military.
Career Management Account:
Post your resume online, post a candidate profile, and sign-up for email notification of new jobs, local events, and open houses. After submitting an application for a job, you will receive an email confirmation to confirm that your application was received. 
Verizon's Internships and Entry-Level Positions
Verizon offers internships and job openings geared toward entry-level college graduate candidates. Search for jobs, post your resume into the resume databases, and apply for positions online.
Verizon From Campus to Career
Career Fairs and Other Events
If you're interested in working at Verizon, you may want to browse through upcoming events, which include career fairs, info sessions, open houses and conferences across the United States. Virtual events are also available.
Verizon Benefits:
Verizon benefits including medical, dental, vision, life insurance, reimbursement accounts, Employee Assistance Program, Dependent Life Insurance, Adoption Assistance, as well as vacation, personal days, holidays and retirement benefits.
As well, the company offers tuition reimbursement. Depending on the position (and the location of the role), Verizon may offer benefits geared toward working parents, include flextime and telecommuting and dependent care savings accounts.