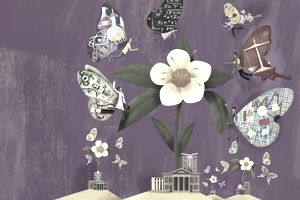 Career values are one of the most important factors to consider when deciding on a job or career. Our career values represent the beliefs we have about what is important in our work.  
What Do You Want From a Job?
Are you looking for prestige, creativity, flexible hours, independence, high income, people contact, advancement or some other satisfaction from your work life? Values vary greatly from person to person, so it is essential to understand the unique makeup of your value system.
Career Satisfaction
Some career theorists believe that how well a job or career satisfies our values should be the most important consideration when evaluating options. These theorists posit that work which is consistent with our values will be more meaningful, and we will be more likely to invest our energies to master the roles and achieve success. Most career experts recommend considering personality traits, interests and abilities in conjunction with values when making career choices.  
How to Assess Your Career Values
What's most important to you? Review the examples of work values below and rate their importance to you on a scale of 1 - 10. Then examine some of the highest rated values and choose 6 - 10 that should have the greatest weight when considering career and alternatives.
Examples of Career Values
Adventure
Autonomy
Avoiding Stress
Building Things
Camaraderie 
Casual Work Environment
Challenge
Changing the World
Collaborating with Others
Competition
Creating New Things
Creativity
Diversity
Employee Benefits
Exposure to Beauty
Fast Pace
Fun
Helping Others
High Income
High Level of Interaction with People
Income Based on Productivity 
Influencing Others
Intellectually Demanding Work
Job Security
Location
Moral/Spiritual Fulfillment
Opportunity for Advancement
Opportunity to Lead
Opportunity to Learn New Things
Outlet for Creativity
Physical Activity
Pleasant Work Environment
Power 
Prestige
Recognition
Risk Taking
Routine Work
Seeing Tangible Results from Work Completed
Sharing Ideas or Information
Socialization
Solving Problems
Status as an Expert
Structure 
Supportive Management
Team Membership
Time Freedom
Travel
Variety of Tasks
Working Alone
Working Outside