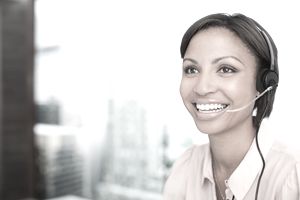 Sales, as a career, involves the activity of selling goods or services in a certain period of time. This exchange often includes finding a buyer who has a need for the product or services at hand, which usually depends on a larger sales strategy that provides a competitive plan to keep current customers and get new ones as well.
Sales As a Career Choice
Salespeople guide potential buyers and close the deal by informing them about features and benefits of products and services, all while answering their questions, negotiating prices, and taking down orders.
While marketing tends to focus on as-is conditions, salespeople aim to transform and persuade the person at hand in order to create value around the product or service.
According to Vault, roughly 5.7 million Americans work in some type of sales-related job, and that doesn't include retail. People in sales sell a diverse range of items including wholesale and manufactured products, advertising, insurance, and security services, and other miscellaneous types of sales like engineering and telemarketing.
What's Rewarding About Being in Sales
Being in sales can be a rewarding career for many. People who like sales as a career often genuinely enjoy making contacts and spending time talking with people. These are natural relationship builders who know how to talk to people and build connections. In fact, some salespeople will tell you that the most rewarding part of being in sales is the time spent with customers.
This is because people in sales help guide customers toward making the right decision about a product. The sales process can be a very personal way to interact with others and talk about solutions to their problems.
Good Customer Service Is Key
Other salespeople find that providing customers with the best service possible is rewarding in itself.
Many sales professionals pride themselves on making sure that a customer knows about the product they are purchasing, and that they have the ability to use it to its fullest potential.
Customer service is involved at every step of the purchase, including before, during, and after. This perception affects how customers feel about the product, service, company, staff, and more. Good customer service involves skills like listening to customers, helping to resolve their issues, and providing a prompt response to any problems that arise. Salespeople must hone in on their customer service skills in order to provide an awareness of their product or service, all while talking to people with a friendly demeanor.
Sales Job Tips
People considering the sales field must get a type of satisfaction from helping a customer to realize their goals. This can mean helping to fulfill a need, making selections together, and providing a variety of options as a solution.
Those looking to interview for a position in the industry are encouraged to carefully review sales job interview tips. It's important to be able to sell yourself to an employer, especially for a sales job, and to be able to demonstrate strong sales strategies.