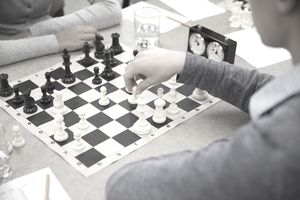 When you are applying for an entry level position, a typical job interview question is "What extracurricular activities have you participated in?"
Here are sample interview answers which you can edit to fit your personal experiences and background:
At college, I was a Resident Assistant for two semesters and held a leadership position on SGA and a student club. As an RA I was responsible for the care and co-management of a building of 200 plus students. I gained valuable skills in planning events, being the leader of a floor and working as a team to effectively manage resident issues.
In my leadership roles on SGA and student clubs, I learned a lot about myself. I developed a passion for being an agent of change. It helped me to be able to gain a firmer understanding of my own strengths and weaknesses and grow personally and professionally.
I was a member of my school's drama club for all four years of college; I had always dreamed of being a Broadway star. I found that as I improved my acting skills, I also gained better communication skills, which is helpful in all aspects of life.
I have played the piano for 12 years, and I continued to take lessons throughout college. I was lucky to choose a school with a wonderful music program, and I received instruction from some highly respected pianists. As an Elementary school teacher, I hope to incorporate music into my classroom as much as possible.
I have been involved in school athletics almost my whole school career. I was a member of my high school's varsity soccer team, even as a freshman. I was lucky enough to get a scholarship to my university because of my soccer abilities. Being a member of many teams while growing up, I learned the value of being a good team member and working as a team both on and off the field.
More Job Interview Practice Questions and Answers
College Job Interview Questions
When you are a college student or recent graduate, it's important to relate your college education, extracurricular activities, and experiences to the job for which you are applying.
Entry Level Interview Questions
Have you been asked an interview question that isn't on the list?
Review more entry level interview questions and share the questions you have been asked on job interviews and add them to our list.
More Interview Questions and Answers
Questions you'll be asked when interviewing, how to prepare answers to interview questions, along with sample answers to typical job interview questions.