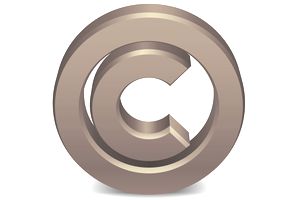 Copyright legally protects an author's works — and, therefore, is vitally important to book publishing livelihoods.
According to the U.S. government, "Copyright is a form of protection grounded in the U.S. Constitution and granted by law for original works of authorship fixed in a tangible medium of expression."
Copyright provides protection against literary piracy, which is especially critical in this time of easy digital reproduction and distribution.
Protecting the copyright of your work — and defending the cause of copyright against those forces and institutions that seek to weaken the laws and protections — is imperative to anyone who wants to make a living as an author of original works.
Here are some frequently asked questions from the copyright office and answers that are edited to be specific to authors and book publishing.
Why is copyright important to authors?
Copyright is extremely important to authors because it constitutes the ownership of one's original work. Having ownership means you can protect your work as intellectual property and control who makes money off of it — ideally you and those to whom you assign rights.
Authors own the copyright to their books; the book contract controls the portions of the use of those rights and the payments made of that they bestow upon their publisher of records.
What does copyright protect?
Copyright, a form of intellectual property law, protects original works of authorship including literary, dramatic, musical, and artistic works, such as poetry, novels, movies, songs, computer software, and architecture.
Copyright does not protect facts, ideas, systems, or methods of operation, although it may protect the way these things are expressed.
Put another way, your story (or piece of music or building plans) must be fully developed, fleshed out and put down in some manner for it to be considered copyrighted.
Another reason for authors to write instead of just talking about their plots!
At what point is my book protected by copyright?
Your book is under copyright protection the moment it is created and fixed in a tangible form that it is perceptible either directly (say, on paper) or with the aid of a machine or device (for example, an e-reader like a Nook or a Kindle).
Therefore, Copyright covers both published and unpublished works.
Do I have to register with the copyright office to be protected?
In general, registration is voluntary because copyright exists from the moment the work is created - so the short answer is "no." 
However…
Registration is highly recommended for a number of reasons. Many choose to register their works because they wish to have the facts of their copyright on the public record and have a certificate of registration. You will have to register if you wish to bring a lawsuit for infringement of a U.S. work to ensure you will be eligible for statutory damages and attorney's fees in successful litigation. Finally, if registration occurs within 5 years of publication, it is considered prima facie evidence in a court of law — meaning, it's enough to establish that you're the owner of the work.
Traditional publishers do this for the books they publish. If you are publishing the book yourself, you should check with your indie publishing service to make sure you understand who is responsible for registering your work with the copyright office.
Is it true that titles cannot be copyrighted?
Yes, that is true. You cannot copyright a title. Read more about creating book titles.
I've heard about a "poor man's copyright." What is it?
The practice of sending a copy of your work to yourself is sometimes called a "poor man's copyright." Because the U.S. Postal Service is a federal agency, there has been a common but erroneous presumption that your stamp somehow validates your copyright. However, there is no provision in the copyright law regarding any such type of protection — again, your work is automatically protected.
Mailing your work to yourself is not a substitute for the additional legal proofs that a registration provides.
Is my copyright good in other countries?
The United States has copyright relations with most countries throughout the world, and as a result of these agreements, we honor each other's citizens' copyrights. UNESCO's World Book and Copyright Day highlights the global value of copyright. However, the United States does not have such copyright relationships with every country.