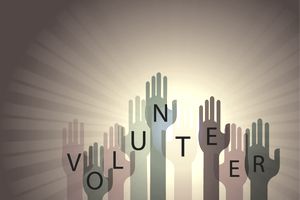 There are a number of fascinating international and full-time volunteer positions. However, you do not need to make a long-term or full-time commitment in order to volunteer. In fact, there are a number of ways that short-term and part-time volunteer work can actually boost your current career.
Why Volunteering Can Help Your Career
There are a number of ways that volunteer work can enhance your career.
Firstly, you can find a volunteer position that will help you develop new skills. Interested in becoming a strong public speaker? Volunteer as a community outreach volunteer for an organization you support, doing presentations and speaking to people about the organization. This is a great way to develop a new skill to put on your resume.
Secondly, you can find a volunteer position that will help you polish skills you already have. If want to improve your ability to speak a foreign language, for example, volunteer for a job that requires you to speak with people in that language. This real-world experience will quickly improve your language skills.
Volunteering is also a low-stakes way to explore a new career path. Interested in public relations? Volunteer to help publicize an organization about which you are passionate. This is a great way to experience a field in which you are interested, without the long-term commitment.
If you are currently unemployed, volunteering is also great way to fill a gap in your resume. You can continue to gain valuable work experience while still job searching.
Volunteering is a great place for professional networking. You will meet people with similar professional interests, who may be able to help you with your career.
Volunteering is also a great way to get your foot in the door at an organization for which you would like to work. Some volunteer positions can turn into full-time jobs, so do your best work and get to know as many people in the organization as possible.
Finally, volunteering is simply a great way to give back to your community. Volunteer for an organization whose cause you support, and you can't go wrong.
Where to Volunteer
When deciding where you want to volunteer, first think of what organizations or general causes you are passionate about. Picking an organization that you are interested in will ensure that you enjoy your volunteer work, and that you will do your best work. If there is a nonprofit for which you would like to work, consider volunteering there first.
Then, think of what skills you would like to develop or improve, particular knowledge you want to gain, or new careers you want to explore. This will help you decide what type of volunteer work you are interested in.
Reach out to your organization of interest, expressing your desire to volunteer, and the type of work you are interested in doing for them. Even if the organization does not openly advertise volunteer positions, they will likely still welcome a passionate volunteer.
If you are having trouble finding an organization for which to volunteer, check out VolunteerMatch, which matches your interests in a location convenient for you. You can also check out LinkedIn for Volunteers or Idealist.
If you are interested in a leadership position, consider checking out boardnetUSA, which connects you with organizations looking for board members. Catchafire, Taproot Foundation, and Voolla also help pair professionals to pro bono jobs that utilize their skills.
Read More: Volunteer Work Options