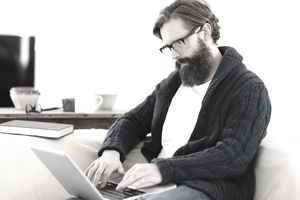 Job Description
Writers and editors can be divided into three categories. Writers and authors produce content for print media, online media, television, movies and radio. Editors evaluate and select content for publication. Technical writers specialize in producing materials such as instruction manuals and software documentation.
Employment Facts
Writers and authors held about 152,000 jobs while editors held about 130,000 jobs in 2008.
Technical writers held about 49,000 jobs.
Educational Requirements
Many employers prefer to hire writers and editors with a college degree, generally in communications, English or journalism. Sometimes a liberal arts degree will suffice. Employers may require writers and editors who specialize in a particular field to have a degree in that subject. This is particularly true for technical writers.
Other Requirements
An affinity for writing is something those in this field should, without doubt, have. Other necessary traits are the ability to express ideas clearly in writing, good judgment, creativity, self motivation and curiosity. Editors should have the ability to guide others. Unpaid experience, such as that gained through internships and writing for school newspapers, is valuable.
Advancement
If you want immediate gratification, a writing or editing job with a small company is right for you.
You may have the opportunity to write and edit early on in your tenure. In larger firms, however, entry level writers and editors generally begin by doing research, copy editing, or fact checking.
Job Outlook
Employment of writers and editors is expected to grow about as fast as the average for all occupations through the year 2018.
Demand is greatest for technical writers and those with training in a specialized field. Employment of salaried writers and editors for newspapers, periodicals, book publishers, and nonprofit organizations is expected to increase.
Earnings
Median annual earnings for salaried writers and authors were $53,900 in 2009. Salaried editors earned a median salary of $50,800. Earnings for freelance writers and editors vary greatly.
Use the Salary Wizard at Salary.com to find out how much writers and editors currently earn in your city.
A Day in a Writer's Life / A Day in an Editor's Life
A writer's work can include:
creating original works, e.g. prose, poetry, song lyrics, or plays;
proposing topics about which to write or receiving assignments;
gathering information about the topic;
selecting and organizing the material he or she has gathered;
using the written word to express ideas and convey information;
revising or rewriting material;
preparing advertising copy;
selling one's work to publishers, advertising agencies, public relations firms, and publication enterprises;
An editor's work can include:
reviewing, rewriting, and editing the work of writers;
planning the content of books, journals, and magazines;
deciding what material will appeal to readers;
reviewing and editing drafts of books and articles;
offering comments to improve the work;
suggesting possible titles;
overseeing the production of publications;
reviewing book proposals and deciding whether to buy the publication rights;
Source: Bureau of Labor Statistics, U.S. Department of Labor, Occupational Outlook Handbook, 2010-11 Edition, Writers and Authors, on the Internet at http://www.bls.gov/ooh/media-and-communication/writers-and-authors.htm (visited December 8, 2010).
Employment and Training Administration, U.S. Department of Labor, O*NET Online, Writers and Authors, on the Internet at http://online.onetcenter.org/link/details/27-3043.00 and lt;i>Editors, on the Internet at http://online.onetcenter.org/link/details/27-3041.00 (visited December 8, 2010).