Learn About Being a Zoologist
Get Job Description, Salary and More in This Career Profile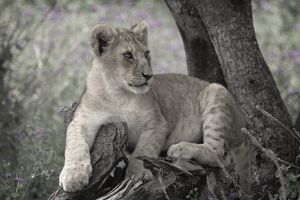 Zoologists are biologists that study a wide variety of animal species. They may be involved with research, animal management, or education.
Duties
The duties of a zoologist may include tasks such as designing and conducting research projects, analyzing data, writing and publishing scientific reports, ensuring animal welfare, educating the public, promoting conservation efforts, and assisting with captive breeding programs.
Zoologists often work in conjunction with zookeepers, veterinarians, marine biologists, and wildlife biologists to properly manage animal populations in captivity and in the wild. Zoologists may also take on keeper and curator roles in some zoological parks.
Zoologists may work outdoors in varying weather conditions and extreme temperatures while conducting research or management activities. The ability to use technology is also a plus, as zoologists often use highly specialized scientific equipment and data management software during the course of their research activities.
Career Options
Zoologists may specialize in a branch of the field that is concerned with a related group of animals, such as mammalogy (mammals), herpetology (reptiles), ichthyology (fish), or ornithology (birds). Zoologists may also specialize even further by concentrating on the study of a single species.
Zoologists may find employment opportunities with zoological parks, aquariums, and marine parks, state or federal governmental agencies, laboratories, educational institutions, museums, publications, environmental conservation groups, and consulting companies.
Education and Training
Zoologists must have at least a Bachelors degree to enter the profession. Graduate level degrees, such as a Masters or Ph.D., are generally preferred and often required for advanced research or teaching positions. The major for an aspiring zoologist is usually biology, zoology, or a closely related field.
Many undergraduates earn their initial Bachelors degree in biology before focusing on zoology during their graduate level studies.
Courses in biology, anatomy and physiology, chemistry, physics, statistics, communications, and computer technology are required for the pursuit of any degree in the biological sciences. Zoologists may also need to take additional courses in animal science, veterinary science, animal behavior, animal husbandry, and ecology to complete their degree requirements.
The Association of Zoos & Aquariums (AZA) is perhaps the most prominent membership group for zoologists and other zoo professionals. Founded in 1924, the AZA boats over 6,000 members worldwide at the associate and professional levels offered by the organization. Another professional group open to zoologists is the Zoological Association of America, established in 2005. The ZAA also offers associate and professional levels of membership.
Zoologists may also choose to join the American Association of Zoo Keepers (AAZK), a widely known group that has been active in the profession since 1967. The AAZK is not just for zookeepers; AAZK membership (currently at 2,800) includes all levels of zoo personnel, from keepers to curators to veterinarians.
Salary
The salary for zoologists may vary based on factors such as the type of employment, level of education completed, and the duties required by their specific position. Online salary data sites such as Indeed.com report that the average salary for a zoologist is $62,000.
The Bureau of Labor and Statistics (BLS) reported a very similar median annual salary of $57,710 ($27.74 per hour) for zoologists and wildlife biologists in its 2012 salary study. The lowest 10 percent earned under $37,100, while the highest 10 percent earned over $95,430.
Zoologists with graduate degrees or with specialized knowledge tend to earn higher salaries in the field. According to the 2012 BLS survey data, positions with the federal government tend to offer the highest level of compensation, with an annual mean salary of $72,700.
Research scientists were second on the salary scale, pulling in an annual mean salary of $59,670.
Job Outlook
The Bureau of Labor Statistics (BLS) projects that employment for wildlife biologists and zoologists will grow more slowly than the average for all professions, just 5 percent from 2012 to 2022.  There were 20,100 zoologists and wildlife biologists in the United States in 2012.  The BLS survey predicts that an additional 1,000 positions will be created in the field over the next decade.  Zoologists holding graduate degrees will have the greatest number of career options, especially in research and academia.